Discovering God's plan to finance the Great Commission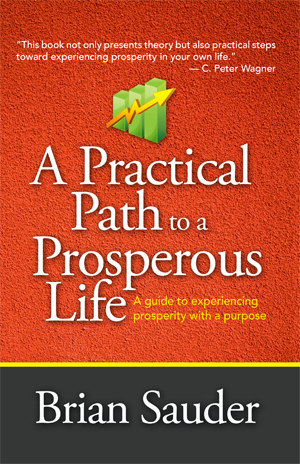 Practical teaching and application!
This practical seminar is designed to teach a biblical understanding of God as El Shaddai, "The God of more than enough." Participants will be encouraged to identify poverty concepts in their thinking and finances so they can be replaced with more biblical, prosperous thoughts. Bring a pencil, paper, your financial records, and an open heart to learn the many practical things you can do to develop a prosperous soul. As your soul prospers, you will prosper. This seminar can be for a whole day, or it can be for a few hours depending on the need. You can choose the topics that you feel are needed most. Training includes the option of discussion and personal ministry.
Designed for
Those who want to give more to the Kingdom of God.
Those who feel like they can never get ahead financially
Small groups who want to see financial breakthroughs for members
Pastors and leaders who want to see their church members prosper
Those who want to coach others out of financial crisis
You will learn
God's plan to finance the Great Commission
A revelation of God as El Shaddai
How money is a tool
The importance of knowing your net worth
How to defeat materialism
21 ways to develop a prosperous soul
How to develop a long-term plan for experiencing God's blessings
Beloved, I pray that in all respects you may prosper and be in good health, just as your soul prospers. III John 2
Topics to choose from
Isn't It More Spiritual to Be Poor?
It Takes Money to Do Things for God
To Prosper Is a Good and Godly Desire
Meet…The God of More than Enough
There Is More!
Holy Spirit – Teach Me to Prosper
Do You Have a Christian Worldview?
How God Advances Us
Does God Help Those Who Help Themselves?
God's Economy
Giving Defeats Materialism
What About Budgeting?
How to Calculate Your Net Worth
Jacob Had a Financial Plan
Let's Get Brutally Honest
Hot Tips for Investing
Acres of Diamonds
Your City Can Prosper Too
Don't Deny Reality – Change It
Live Long and Prosper
One-Day Schedule
8:00 AM Registration and coffee
8:30 Session 1 Prosperity with a Purpose
Application exercise
Session 2 Teach Me to Prosper
Small Groups/Prayer Time
Session 3 Developing a Prosperous Soul
Application exercise
Break
Session 4 More Ways to Develop a Prosperous Soul
Application exercise
Session 5 Your Net Worth
Net Worth worksheet
12:00 Lunch
1:00 PM Session 6 Developing a Financial Plan
Financial Plan Worksheet
Session 7 God's Economy
3:30 Seminar Close – Prayer of Commissioning
Seminar manuals
Seminar manuals designed for easy note-taking are available.
For more information contact the DOVE office or call 717-627-1996.