Module II objectives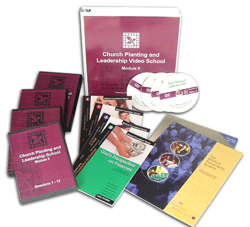 This module emphasizes New Testament leadership for the cell-based church. This module covers the basic, biblical values DCFI has learned and developed over 20 years of planting churches. As a student you will be:
Learning about leadership and team building.
Developing practical skills for spiritual parenting
Learning about modern day apostles and their function today.
Understanding the ministry of prophets and how they team up with apostles to impact the world.
Gaining an understanding of spiritual gifts and how to recognize them in others and help them develop these gifts.
Discovering how different personality types and role preferences are important in developing leaders and team building.
Learning how to maintain healthy perspectives as a leader just as Jesus did.
Developing an appreciation of proper, godly church discipline and correction.
Understanding how to practically set people free from demonic spirits and curses over their lives.
Discerning the importance of properly handling prophesies and examining the motivation for ministry.
Learning how to avoid spiritual deception.
Cultivating the kind of prayer life a leader needs to maintain.
Building Godly character for a lifetime of ministry.
Module II Class Topic Listing
The Making of a Leader – Larry Kreider
Leadership & Team Building I – Floyd McClung
Leadership & Team Building II  Floyd McClung
Raising Up Spiritual Sons – Ron Myer
Modern Day Apostles – Brian Sauder
Apostles…Springboard to the 21st Century – C. Peter Wagner
Hitching Prophets to Apostles – C. Peter Wagner
New Testament Leadership – Larry Kreider
Apostolic Vision I – Alan Vincent
Apostolic Vision II – Alan Vincent
Apostolic Strategy – Brian Sauder
Prophets – Rick Joyner
The Second Apostolic Age – C. Peter Wagner
Leadership Qualifications – Larry Kreider
Spiritual Gifts – Gifts of Spirit – Keith Yoder
Spiritual Gifts – Fivefold  – Keith Yoder
Spiritual Gifts – Motivational – Harold Eberle
Personality Profiles I – Steve Prokopchak
Personality Profiles II – Steve Prokopchak
Personality Profiles Applications in Leadership – Brian Sauder
Team Profile – Keith Yoder
Leadership Roles – Ron Myer
Detachment – Keith Yoder
Priority / Time Management – Brian Sauder
The Fivefold Ministry Made Practical – Ron Myer
Networking – Peter Bunton
An Elder's Job Description – Brian Sauder
Biblical Justice I – Dan Juster
Biblical Justice II – Dan Juster
Pastoral Ministry – Ron Myer
Deliverance I – Ron Myer
Deliverance II – Ron Myer
Inner Healing – LaVerne Kreider
Activating Prophetic Ministry – Rick Joyner
How a Leader Handles a Prophetic Word – Ron Myer
Ministry Motivation – Ron Myer
Avoiding Spiritual Deception – Brian Sauder
Prayer Life of a Leader – Larry Kreider
Leadership – Rick Joyner
Prayer – Ibrahim Omondi
Pulling Down Strongholds – Ibrahim Omondi
Breaking Strongholds with the Anointing – David Reddish
Covering the Bases – Larry Kreider
Authority and Accountability – Larry Kreider
The Wilderness School – Larry Kreider