Module III objectives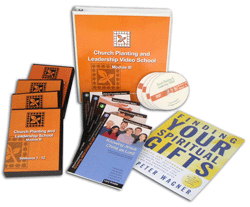 This module emphasizes training for practical ministry. It will be especially helpful for those who have had no formal training for ministry and want to see the kingdom of God expand into all areas of society. As a student you will be:
Learning how to minister the baptism of the Holy Spirit.
Developing an understanding of the Holy Spirit's work and the spirit world.
Learning how the Kingdom of God can expand into all areas of society.
Gaining an appreciation for releasing believers as ministers in to the marketplace.
Understanding how vision is developed and shared with others.
Learning about the Bible and how to interpret it properly.
Discovering tangible proofs for the Biblical worldview and Christianity.
Developing teaching skills for small groups and sermon preparation for large groups.
Developing an appreciation of church history and the lessons to be learned.
Building a passion for missions and reaching the Muslim nations of the world.
Discerning the importance of intercession and learning how to build intercession teams.
Learning how to prepare pre/post marital counselors to assist engaged couples.
Understanding Biblical Prosperity and God's plan to finance the great commission.
Class Topic Listing
Staying Desperate for God – Larry Kreider
Baptism of the Holy Spirit – Larry Kreider
Moving in Spiritual Dimensions – Dennis DeGrasse
How to be Spirit-Led – Harold Eberle
Fasting and Prayer – Brian Sauder
The Inevitability of Revival & Reformation – Harold Eberle
Spiritual Realities – Harold Eberle
Prophetic Ministries – David Reddish
The Church in the Workplace – C. Peter Wagner
Market Place Ministry – Keith Yoder
Influencing Governments – Ibrahim Omondi
Leadership – Keith Yoder
Developing Vision and Making it Practical I – Don Jacobs
Developing Vision and Making it Practical II – Don Jacobs
Birthing a Vision – Sam Smucker
Fulfilling Your Dreams – Glen Eshelman
Bible Sciences and Bible Translations – Brian Sauder
Interpreting the Scriptures I (Hermeneutics) – Brian Sauder
Interpreting the Scriptures II – Brian Sauder
Preaching Skills I (Homiletics) – Scott Walsh
Preaching Skills II (Homiletics) – Scott Walsh
Greek vs. Hebrew Worldview – Brian Sauder
Defense of Christianity I (Apologetics) – Brian Sauder
Defense of Christianity II – Brian Sauder
Overview of Church History – Harold Eberle
Church History I – Dan Juster
Church History II – Dan Juster
Church History III –  Dan Juster
Church History IV – Dan Juster
History of Missions – Peter Bunton
Eternity in Their Hearts I – Steve Shank
Eternity in Their Hearts II – Steve Shank
Understanding Islam – David Shenk
Reaching Muslims – David Shenk
Spiritual Gifts Survey – Brian Sauder
The Gift of Intercession – C. Peter Wagner
Intercession for Christian Leadership – C. Peter Wagner
Discipline and Restoration – Larry Kreider
Pre/Postmarital Counseling I – Steve Prokopchak
Pre/Postmarital Counseling II – Steve Prokopchak
Husband/Wife Team Ministry – Larry & LaVerne Kreider
Financing the Great Commission – Brian Sauder
Developing a Prosperous Soul I – Brian Sauder
Developing a Prosperous Soul II – Brian Sauder
Dig Your Well Again – Larry Kreider