Module I objectives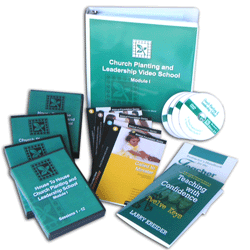 This module is designed to train leaders for dynamic cell-based ministry. You will understand the biblical basis for relational small group ministry, spiritual parenting and church planting. As a student you will be:
Learning about the biblical basis for starting cell groups.
Developing an appreciation for the Kingdom values behind small group ministry and church planting.
Learning about mistakes others have made in cell ministry and how to avoid them.
Understanding the keys to cell group multiplication.
Gaining an understanding of servant leadership.
Learning how to train cell leaders.
Developing strategies to develop leaders and training them.
Understanding the importance of fields of ministry in kingdom expansion.
Discovering how to lead and make decisions in a biblical manner that values people.
Learning how to keep cell groups from becoming just another program in your church.
Discerning the importance of relationships in church building.
Cultivating the character to finish the race and help others to persevere.
Building an appreciation and burden for church planting.
Class Topic Listing
Introduction – Larry Kreider / Brian Sauder
The Underground Church – Larry Kreider
Prayer, Evangelism, Discipleship – Larry Kreider
Fear of the Lord – LaVerne Kreider
Knowing God – LaVerne Kreider
Spiritual Parenting – Larry Kreider
Spiritual Families – Larry Kreider
Twelve Values of the Cell Group Church – Larry Kreider
Cells Groups/House Churches in History – Peter Bunton
The Ministry of All Believers – Brian Sauder
Three Kinds of Churches – Larry Kreider
Servant Leadership – Larry Kreider
Cell Leader Qualifications – Larry Kreider
Biblical Basis for Cell Ministry – Ron Myer
Cell Leader Responsibility – Larry Kreider
Cells Reaching Out – Larry Kreider
Cell Evangelism – Charlie Kline
Cell Multiplication – Ron Myer
Cells – Flex & Create – Larry Kreider
Cell Meetings – Steve Prokopchak
Cells – Practical Tips – Larry Kreider
Cell Leader Commitment – Larry Kreider
Hospitality – LaVerne Kreider
Children & Cells – Brian Sauder
Youth Revival – Larry Kreider
Youth Cells – Brian Sauder
Grace/Offenses – Larry Kreider
Teacher Training I – Brian Sauder
Teacher Training II – Brian Sauder
Casting Vision for a Cell Church – Ron Myer
Mistakes – Larry Kreider
Fields of Ministry – Brian Sauder
Leadership and Decision-Making – Larry Kreider
Relationships – Steve Prokopchak
Codependency/Emotional Dependency – Steve Prokopchak
Crossing the River – Larry Kreider
Character Development – Steve Prokopchak
Reaching Postmoderns – Peter Bunton
House Churches – Larry Kreider
Casting Vision for Church Planting – Brian Sauder
Steps to Planting a Cell-Based Church – Brian Sauder
Planting Kingdom Churches I – Jim Pesce
Planting Kingdom Churches II – Jim Pesce
Church Planting Methods – Brian Sauder
Save the World…Plant a Church – Larry Kreider