Redemptive Love Video Series
Marriages strengthened and lessons learned through tragedy
There's a lot of bad news today, but the Redemptive Love video series is full of good news: four couples share how they overcame real-life marriage struggles caused by real-life tragedies. Improve your own marriage by learning from their challenges. Watch the videos individually, with a group, or in a corporate setting, and discuss what you learn from each one. Be encouraged by their healing steps that you can apply to your own marriage. You will laugh, cry, and grow in your relationship
Our vision for the Redemptive Love video series is to bring hope and faith to marriages by showing four examples of redemption after tragedy. It is our sincere desire that these stories, along with the lessons the couples learned, are as life-giving to you as they have been to us. – Steve and Mary Prokopchak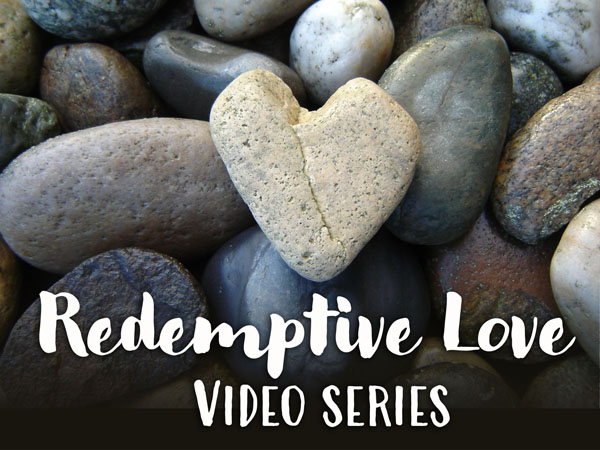 From Dysfunction, Destruction, and Drugs to Freedom
Hear Luke and Jessica's roller coaster ride with drug addiction and it's destructive paths to redemption of a marriage and family.
The Blosenski's have been married for 13 emotional years. They experienced physical addiction, sexual lust and self-centeredness. They are now serving God at their church, The Gathering, and the Lancaster County, PA prison. Their story is full of hope and radical change.
Financial Ruin to Financial Freedom
Financial struggles can ruin a marriage, however this couple not only survived but found freedom from debt and despair.
Dave and Connie Dienner's story includes losing their house, business and homelessness. After years of struggle, God restored their finances and relationship. Dave is the Sr. Elder of New Life Family Center, a DOVE church, and Connie runs a performing arts school, Cavod Academy of the Arts in New Holland, PA.
Sexual Deceptions
After the loss of their teenage son, Marie discovers her husband's deeply kept secret addictions.
Todd and Marie Good have been married for 23 years and have four children, one who is in heaven. In 2012 their world shattered with the diagnosis of their son's cancer and the disclosure of a secret addiction. Life seemed completely hopeless. Todd is now the PA regional director for Be Broken Ministries. Marie is writing a blog. Both have found redemptive reasons to live, love and laugh once again.
Death and Loss in Marriage
Janelle was serving on the mission field when the love of her life was killed by Al-qaida. Hear her story and the redemptive marriage that followed.
After losing her husband while serving on the mission field, Janelle felt God would someday redeem her story. She desired a new earthly daddy for her two sons. Jamie, with frustrations about being single in his mid-30's, never lost hope in finding the woman he was to marry. Their story is filled with life after great pain.