It has been said, "You never take a class, you take a teacher". In this school you will learn from practitioners who are still "doing it" and who will teach you how to "do it". These men and women will encourage and empower you to find your place of fruitfulness in life, culture and ministry.
Bobby Alger

Bobby's gifts are in teaching, training and providing pastoral care to leaders and their families. He has developed training curriculum for various leadership events and enjoys reading and passing along fresh revelation of what God is doing amongst His people. He is the Sr. Elder of Crossroads Community Church in Winchester, Virginia.
Wanda Alger
Wanda's 35-plus years of ministry includes worship leading, teaching, preaching, intercession, and pastoring with her husband, Bobby Alger. Words from her weekly prophetic blog have been posted on The Elijah List, Spirit Fuel, and Charisma online. Wanda currently works for Intercessors for America as a Field Correspondent. Her passion is to develop healthy leaders and five-fold ministers that walk in power and integrity. As an author and conference speaker, she shares insights and principles that will help believers mature and become effective change agents in their homes, churches, and community. She and Bobby currently pastor Crossroads Community Church in Winchester, Virginia, which they planted in 1998. They have 3 children.
Duane Britton

Duane has served for the past 30 years in a variety of leadership positions in both the church and business world. He served for 17 years as DOVE Westgate's Senior Pastor. Duane owns and operates an organizational development consulting and leadership coaching practice which the Brittons launched in 2008. He holds a Master's Degree in Psychology/Counseling. Duane's blend of gifts geared toward equipping leaders and strengthening the body of Christ include teacher, administrator, church planter, counselor, mediator and conference/seminar speaker. He and his wife of thirty-five years, Reyna, have a blended family of three adult children and several grandchildren.
Peter Bunton
Peter, originally from Great Britain, now lives in Pennsylvania, USA. He serves on the DOVE International Apostolic Council and is a member of the DOVE Europe apostolic team. His main responsibility is the Director of DOVE Mission International where he helps develop and send missionaries from the USA, both short-term and long–term.  He has published works in the area of church history and cell groups and is currently undertaking research with the University of Manchester, England, in the area of leadership succession within Christian movements. More about Peter here.
Rex Burgher

Rex is President of Kingdom Life Ministry in Dillsburg, PA. In 1995, Rex and his wife, Lois, were touched by a powerful baptism of the Holy Spirit which propelled them into a worldwide ministry. They had the privilege to travel around the world for three years assisting Randy Clark in spreading revival in over 15 countries. Rex carries a powerful anointing of the Father's love that is tangibly felt in every meeting.
Tony Fitzgerald
Tony oversees Church of the Nations, a growing international church movement. He is an Australian who has spent much of his life in England and South Africa, planting and leading churches. Tony now resides in Richmond, Virginia, and serves with his wife, Marilyn, as a true spiritual father and mother to church leaders all over the world. Tony has a clear message from God for the church of our generation.
March 9-10

Dave Hess

Dave Hess leads the pastoral team of Christ Community Church in Camp Hill, Pennsylvania. He also provides relational oversight to various affiliated churches and is an author. Dave and his wife, Sheri, have been married for 30 years, and they have three adult children.

Larry Kreider
Larry has spent the past few decades training leaders to make disciples with the cell group concept. Larry serves as the International Director of DOVE International, a worldwide network of cell-based churches. Larry, an author, has written several books and travels extensively teaching and imparting the cell vision to many leaders. LaVerne is a spiritual mother to many women in the body of Christ and a gifted teacher. Read Larry's blog here.

LaVerne Kreider
LaVerne Kreider started out in ministry as a teenager reaching out to street kids in a parachurch ministry. A compassionate "people person," she has the special ability to connect with people's hearts as she challenges them to grow up spiritually. As an inspirational speaker and encourager, her strength is challenging the church to walk in both intimacy with the Lord and in the fear of the Lord and ministering the compassion of Christ. Along with her teaching ministry, she also spends much of her time ministering to pastors' wives.
Curt Malizzi
Curt and his wife, Anita, currently pastor a growing congregation in Telford, PA. Curt had a powerful conversion experience with the baptism of the Holy Spirit and was called to prepare for ministry by God in 1982. God raised Curt up through the business world, and over the last 16 years he has served in both Assistant Pastor and Senior Pastor roles. He has successfully led home groups, led people to Christ, taught in schools of ministry and led numerous teams on mission trips to countries such as Haiti. He carries a prophetic anointing and a gifting as a teacher and has the heart of a servant leader to raise up all believers into the fullness of their calling.
Nelson Martin
Nelson serves on DOVE International's USA Regional Apostolic Council and coordinates the 24-Hour Prayer Watch. With a unique gift of encouragement and teaching, Nelson enjoys serving in practical ways in order to build genuine community and relationships with the people he serves. He envisions every believer living a victorious life as they connect in relationships with others and functioning as healthy members. Nelson and his wife, Sue, have three adult sons.
Dale Mast

In 1991, Bishop Bill Hamon ordained Dale as a "Prophet who would pastor". Dale has been a senior pastor since 1983 of a multi-cultural church in Dover, Delaware; Destiny Christian Church. Dale and LuAnne minister to networks, pastors, churches, retreats, bible schools, church leaders and the saints both nationally and internationally. His unusual stories of ministry to a head NFL Coach, waitresses, waiters, cashiers, airplane passengers, and those caught in the new age religion will challenge you to step out on the leading of the Holy Spirit to be a witness.
Ron Myer
Ron has been involved in starting and multiplying small groups and churches for over 30 years. He serves as the Assistant International Director of DOVE International and provides regional leadership to the USA and Europe apostolic teams. Ron travels as a conference speaker providing leadership training and imparting the life of God to the body of Christ. More about Ron here. Read Ron's blog here.
Craig Nanna
Craig Nanna leads the DOVE Latin America Apostolic Team where he gives oversight to churches. He and his wife, Tracie, also serve as the lead pastors of  TransformChurch in PA, an inner-city church with a mission to reach the nations through a multi-cultural, small group based approach. Craig's passion is to prepare the church for the Greatest Awakening yet that will touch the nations of the world.
Tracie Nanna
Tracie and her husband, Craig, live in Reading, PA, where they planted a church 19 years ago.  Tracie serves as Disicpleship and LifeGroup Pastor at TransformChurch, as well as on the eldership team, alongside Craig who is the lead elder. She enjoys traveling and ministering around the world to see God's kingdom advance, healthy leaders raised up and encouraged, and God's people set free.  Her favorite role has been being a mom to their three children.
Ibrahim Omondi
Ibrahim and his wife, Diane, serve on the DOVE International Apostolic Team. He also serves as the DOVE African Apostolic Team Leader. This team oversees over 50 churches in Africa. He has commissioned evangelists and leaders to plant new cell-based churches in Africa. In 2001, Ibrahim began a training program for DOVE Africa pastors and leaders. Many leaders are young and need training and equipping to lead these new church plants. Read Ibrahim's blog here.
Steve Prokopchak
Steve serves on the DOVE International Apostolic Council and has been involved in the Christian counseling field for over 20 years. He earned his Master of Human Services degree from Lincoln University. He is the author of Called Together, a premarital counseling workbook as well as numerous others. He also travels throughout the world teaching and imparting to the lives of many, especially leaders. More about Steve here. Read Steve's blog here.
Brian Sauder
Brian has been training leaders for 25 years as the director of Leadership Training for DOVE International.  Brian also serves as a member on the DOVE International Apostolic Council and leads the DOVE Canada Apostolic Council. Brian is a prophetic teacher who loves to see people find their gifts and also find the courage to use them to minister in the church and the marketplace. He  writes training resources and books.  More about Brian and read his blog here.
Merle Shenk
Merle currently serves as the Lead Elder at Newport Church in Elm, PA. Merle and his family lived for over 11 years in South Africa as missionary pastors with the church they planted. They now lead the DOVE South Africa apostolic team. He is the founding director of HarvestNet School of Supernatural Ministry. Merle, and his wife Cheree, live in Litiz, PA with their family of five beautiful children.
Marty Smith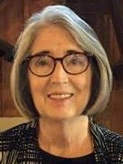 Marty and her husband, John, serve in the USA and in England with DOVE Europe and Next Level Int'l. Marty conducts workshops to provide a platform for practical application of prophetic intercession, moving in spiritual gifts, the song of the Lord and prophetic singing, and worshiping with flags and banners. She is also available to organize and conduct prophetic presbyteries and to lead prayer/intercessory teams, especially in church planting situations. Marty is recognized as a Fivefold Prophetess by DOVE USA.
Sam Smucker

Sam was raised in an Amish home in Lancaster County. He and his wife, Sherlyn, went to RHEMA Bible Training Center in Tulsa, OK. After graduating in 1977, they received an invitation from a newly formed group that was looking for a pastor. Sam and Sherlyn returned to Lancaster in May 1977 and started pastoring Worship Center. In addition to his role as Senior Pastor, Sam serves as a Regional Director for RHEMA Ministerial Association International.

Gerry Stoltzfoos

Gerry and his wife, Julie, planted Freedom Valley Worship Center in Gettysburg, PA in 1992. Since then, God has given them the grace to help more than 50 other churches get started as well. Their goal is to plant more than 1000 churches in their lifetime, here in the US and around the world.

Barry Wissler

Barry Wissler is the founding pastor of Ephrata Community Church. He is also the founder and president of HarvestNET International, a network of churches and ministries from several nations. Under his leadership, HarvestNET established Gateway House of Prayer, a 24/7 regional prayer center, and the Kingdom Ministry School, which equips the saints to fulfill their calling. He also leads the apostolic council of Outpouring Family International, which is a family of churches founded by Alan Vincent. Holding theological degrees from Geneva College and Westminster Theological Seminary, Barry's passion is to produce churches that are faithful to sound doctrine while also being receptive to the work of the Holy Spirit.

Dave Yarnes

For the past 15 years Dave has been a self-employed private investor whose diversified portfolio consists of commercial real estate food services, banking, pharmaceutical distribution and hotel operations. Philanthropic endeavors include; Springs of Africa Micro Faith Financing, the Bares Foundation and Horizon Initiative. Dave's passion is to see the church empowered to reach all of the seven mountains of influence.
Allan Yoder

Allan and his wife, Rebeca, are currently leading Good Shepherd Community Church in Reamstown, PA. Together they have planted churches in Arizona and California. Allan serves on the Apostolic Team of the Hopewell Apostolic Network. Together with Rebeca, he also coaches church planters and pastors of turnaround churches. Allan and Rebeca have three sons (one married) and one grandson. They have been married 35 years.
Keith Yoder
Keith's mission is to help others clarify their personal identity and empower them to fulfill their role in God's Kingdom. He is the founder and president of Teaching the Word Ministries, a service to leaders in Christian ministries, congregations and the marketplace. Keith holds a Doctorate of Education in educational leadership from the University of Pennsylvania. He and his wife Marian, an educator, reside in Leola, PA.

Brian and Kim Zimmerman
Brian and Kim had a calling to move outside the four walls of a church building, and take prayer, worship and serving to the street. They have served in the city of Lancaster for over 20 years in church leadership from worship director to elder. In 2007, City Gate Lancaster, a center for payer, equipping and missions, was formed. Brian and Kim both pastor Shift Church, and help to multiply micro churches. They also both serve as Apostolic Oversight for the House to House Micro Church Network with DOVE, USA.
Lester Zimmerman

Lester and his wife, Erma, live in New Holland, Pa. where they serve as founding pastors of Petra Christian Fellowship. Lester also serves as apostolic leader of the Hopewell Network of Churches. He has a heart for practical regional transformation. Lester holds a Master's Degree from Chesapeake Bible College and Seminary.