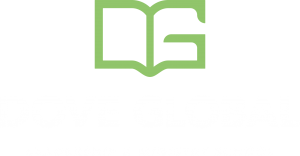 Tentative 2023 – 2024 Schedule
September 8–9
Destiny, Spiritual Gifts, and Leadership
Discover how to recognize spiritual gifts in yourself and others as you develop leadership skills.
Friday
Identity to Destiny – Brian Sauder
Fields of Ministry – Merle Shenk
The Baptism of the Holy Spirit – Larry Kreider
Saturday
Spiritual Gifts – Motivational –

Duane Britton

Personality Profiles –

Brian Sauder
Personality Profile Applications/Team Building – Brian Sauder
Fivefold Ministry – Wanda Alger
Spiritual Gifts – Holy Spirit – Bobby Alger
Holy Spirit Gifts Workshop – Bobby Alger
Answering the Call of God – Kim Zimmerman
October 13–14
Fivefold Ministry and New Testament Leadership
God's plan for leadership and maturing His church is found in the New Testament model.
Friday
Hearing the Voice of God – Larry Kreider
Modern-Day Apostles – Brian Sauder
Leadership and Decision-Making – Larry Kreider
Saturday
Pioneering Faith – Sam Smucker
Identifying and Releasing Leaders – Sam Smucker
Apostolic Strategy – Brian Sauder
Prayer and Fasting – Brian Sauder
Finding Your Calling – Joel Bomberger
Prophets and Prophetic Ministry – Erin Herndon
Prophecy Workshop – Erin Herndon
November 10–11
Helping People Find Freedom
Learn how to set people free and make them whole in spirit, soul, and body.
Friday
Deliverance – Jake Kail
Breaking Curses/Soul Ties – Jake Kail
Overcoming Offenses – Shawn Weaver
Saturday
Ungodly Beliefs – Nelson Martin
Spirit/Soul Hurts – Nelson Martin
The Prayer Life of a Leader – Kim Zimmerman
Balance and Boundaries – Lester Zimmerman
Helping People Find Freedom and Fulfillment – Hesbone Odindo
How to Heal the Sick – Rex Burgher
Healing Service – Rex Burgher
December 8–9
Revival, the Bible, and Church History
Study, interpret, and proclaim the scriptures and develop an appreciation for church history.
Friday
The Identity of a Leader – Steve Prokopchak
Apologetics Overview – Curt Malazzi
Re-Digging the Wells of Revival – Larry Kreider
Saturday
Revival in Church History I – Barry Wissler
Revival in Church History II – Barry Wissler
Developing Sermons (Homiletics I) – Dave Hess
Preaching so People Will Listen (Homiletics II) – Dave Hess
How Christianity Changed the World – Peter Bunton
Interpreting the Scriptures – Brian Sauder
Interpreting the Scriptures Workshop – Brian Sauder
January 12–13
Missions and Practical Ministry Skills
Learn the importance of missions, how to prepare, and God's plan to finance missions.
Friday
The Call to Missions – Dr. Peter Bunton
Understanding Islam – Bruce Heckman
Evangelizing Muslims – Bruce Heckman
Saturday
The Hopewell Mission Story – Dwane Reitz
The Character of a Leader – Lester Zimmerman
Overcoming Codependency/Detachment – Brian Sauder
Intercession for Christian Leaders – Becky Jones
Husband and Wife Team Ministry – Merle & Cheree Shenk
Prosperity: The God of More than Enough – Brian Sauder
Prosperity: Financing the Great Commission – Brian Sauder
February 9–10
Advanced Ministry Skills
Learn about God's plan for a victorious, supernatural church and how you can be a part of it.
Friday
Three Kinds of Churches/Covering the Bases – Larry Kreider
Crucial Conversations – Duane Britton
Following the Call of God – Kendra Musser
Saturday
Victorious Eschatology – Nick Payne
Intimacy with God – LaVerne Kreider
The Fear of the Lord – LaVerne Kreider

Men and Women Leading Side by Side – Dave Hess
Authority and Accountability – Deryl Hurst
Practical Pastoral Tips – Deryl Hurst
Ministry Motivation – Ron Myer
March 8–9
The Kingdom of God
Discover the many dynamic aspects of the gospel of the Kingdom of which Jesus spoke.
Friday
Seven Mountains to Climb – Brian Sauder
The 21 Tests of Kingdom Leadership – Larry Kreider
The 21 Tests of Kingdom Leadership – Larry Kreider
Saturday
Kingdom Leadership Training – Tony Fitzgerald
From a Church Mentality to a Kingdom Mentality – Tony Fitzgerald
Kingdom Expansion – Tony Fitzgerald
Personal Development – Dave Yarnes
Wealth Generation – Dave Yarnes
Servant Leadership – Jose Jimenez
The Cavod Story – Connie Dienner
April 12–13
Church Planting Boot Camp
Training for church planting keeps the focus on always expanding the Kingdom.
Friday
Church Planting Experiences – Doug Lehman
Reaching the Lost by Church Planting – Doug Lehman
The Cry for Spiritual Fathers and Mothers – Larry Kreider
Saturday
Church Planting Methods/Role Preference – Brian Sauder
Vision Statement/Demographics – Brian Sauder
Micro Church Planting Interview – Brian Zimmerman with Tyler & Olivia Garman
Casting a Vision for Church Planting – Hesbone Odindo
Strategic Prayer in Church Planting – Allan Yoder
A Church Planting Story – Doug Lehman
The Secrets of Spiritual Growth – Doug Lehman
May 10–11
Disciple-Making Communities
Spiritual families are the core building block for the Kingdom of God.
Friday
Relational Evangelism through Small Groups – Charlie Kline
Community Transformation – Charlie Kline
Raising Up Spiritual Sons and Daughters – Ron Myer
Saturday
The Why of Small Groups – Deryl Hurst

Building Kingdom House Churches – Brian & Kim Zimmerman
Discipling the Next Generation/Youth Small Groups – Shane Good & Brian Sauder
Prophetic Ministry – Dale Mast
Training for House Church and Small Group Leaders – Dr. Marvin Lorenzana
Multiplying Leaders, Multiplying Groups – Dr. Marvin Lorenzana
Bonus Session – Ron Myer