DOVE Global Partners
Join DOVE International's growing vision to empower kingdom projects and initiatives worldwide by being a DOVE Global Partner. Through a regular financial contribution you will make a difference in the world by partnering with us to reach the nations.
Giving to World Missions

Be a part of DOVE's missionary outreach around the globe.  Help proclaim God's glory among the nations by donating now so that even more nations and peoples might be reached, and those already serving can be better resourced to the work God has called them to.
Haiti Hunger Fund
Haiti is in dire crisis and you can help DOVE pastors find food and to help as many needy families as they can. We can trust them to serve sacrificially as they love their nation and give their lives for the care of the people of Haiti
Caring for the Orphans of Myanmar
There are many orphaned and abandoned children in the nation of Myanmar. Compelled by the love of Christ, DOVE International Myanmar has gained official recognition for an orphanage in Yangon, the capital city. They provide care for 20 precious children. Please consider donating to this vital need.
The Apostolic Vision of DOVE International
God has called us as a family of churches to continue to sow into nations and regions of the world. Finances given will be used for new initiatives and to train the next generation of leaders globally.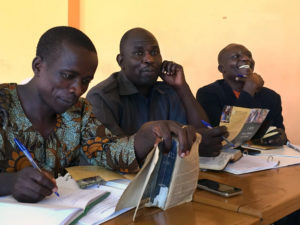 DOVE Global Leadership & Ministry School Scholarships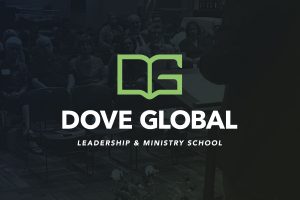 DOVE' online school makes it possible for anyone in any nation with a phone to take this valuable training. You can help make it possible for leaders in developing nations to receive this training.
Crisis Relief Fund
Because of our Crisis Relief Fund, DOVE has been able, on short notice, to give to people in nations suffering from natural disaster or other hardships. We assist our brothers and sisters in various parts of the world who are in crisis.
Tanev Talk Show Around the World
Danail and Nora Tanev host an on-line talk show that reaches thousands of Bulgarians, both believers and non-believers, every week. They have become the main Christian voice in Bulgaria on the topics of dating, relationships and family. God has given the Tanev's a huge field of ministry reaching Bulgarians in over 60 nations. Watch a video about their ministry here 
AmazonSmile

Give while you shop! AmazonSmile is the same Amazon you know. Same products, same prices, same service. Amazon donates 0.5% of the price of your purchases to the charitable organization of your choice. Select DOVE International when you shop at smile.amazon.com. Your purchases made on AmazonSmile can help spread the gospel! Thank you for your support.
Mercy Ministries
The DOVE global family of churches and ministries partners with ministries of mercy in the nations. See a growing list of mercy ministries that we recommend and are privileged to partner with here.
Travel for African Apostolic Leaders
The DOVE family in Africa is growing, with nearly 200 churches in both rural and urban centers in Kenya, Uganda, Congo and Rwanda. Many of these churches are in remote or distant locations; and reaching them is costly. Help make it possible for leaders to travel to these churches.