How
Watch how the Live Classroom Webcast works for a local church
Classes are webcast live from our DOVE Hopewell school classroom in Pennsylvania on the second weekend of each month. This allows students to complete the school via the internet. Just fill out the application and you are ready to start the school.  Webcast students who meet the regular requirements of the school can also transfer credit to Chesapeake Bible College and Wagner Leadership Institute.
A chat line and a text number are open for students to send in questions, testimonies and comments on the webcast site. Class handouts, tests, assignments and related materials will be sent electronically. Registered students will receive a web address and an access code after payment for the weekend. The webcast will follow the schedule of the DOVE Hopewell School on Eastern Standard Time.
Weekend Schedule
September 11-12, 2020
Destiny, Spiritual Gifts and Leadership
October 9-10, 2020
Fivefold Ministry and New Testament Leadership
November 13-14, 2020
Helping People Find Freedom
December 11-12, 2020
Revival, the Bible and Church History
January 8-9, 2021
Missions and Practical Ministry Skills
February 12-13, 2021
Advanced Ministry Skills
March 12-13, 2021 
The Kingdom of God
April 9-10, 2021  
Church Planting Boot Camp
May 14-15, 2021
Missional Kingdom Communities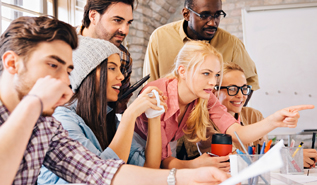 Friday:  6:30 – 9:30  PM
Saturday:  8:30 AM – 12:30 PM    1:30 – 4:30 PM
Webcast Locations
Agape, Marysville, Ohio
Hopewell Christian Fellowship, Telford, PA
The Fireplace, Myerstown, PA
TransformChurch, Reading, PA
Dwelling Place Worship Center, Philadelphia, PA
Webcast Classroom Proctor
A remote campus must have someone committed and approved to lead the site. For the responsibilities of a classroom proctor click here. To start a webcast classroom email Brian here
Costs
The regular webcast cost is $105 per person per weekend. For groups of five or more establishing a remote campus the cost is $95/per person per weekend. There is a $75 application fee.
Monthly tuition is discounted for DOVE or Hopewell Churches to $75 per person and $65 per person in groups of five or more.