2021

 

DOVE International
Leadership Conference
THEME:  FOR SUCH A TIME AS THIS
Who knows whether you have come to the kingdom for such a time as this? Esther 4:14
FRIDAY, APRIL 30 and
SATURDAY, MAY 1, 2021
held at DOVE Westgate Church
Ephrata, Pennsylvania
BE REFRESHED!
We are living in days of great opportunity and great challenge! We are convinced God has brought us into His Kingdom for such a time as this. Now is the time to lift up Jesus and lead the way in faith in our communities and nations as the Kingdom of God advances across the globe. We are excited about seeing many of you at our DOVE International Leadership Conference soon! Come expecting to be refreshed and challenged by the Lord and receive a fresh impartation from Him.
Due to pandemic restrictions in Maryland, we felt we should not hold a conference at the Sandy Cove Conference Center this year. We are hoping to go back to Sandy Cove for our International Leadership Conference in 2022. We are glad we can meet this year at DOVE Westgate Church for for those who can come to Pennsylvania. We will miss seeing many of our international leaders due to travel restrictions, but we will connect together globally by Facebook Live and through other social media platforms.
HEAR FROM MANY LEADERS
Andy Byrd, from University of the Nations in Hawaii, who has dedicated his life to spiritual awakening in the nations in this generation, and Dale Mast, our friend and prophetic minister from Delaware who ministers prophetically globally, will be sharing clear messages from the Lord helping us take steps during these times of opportunity and challenge. Larry and LaVerne and others will update us on the DOVE family globally and share the Word of God with us throughout. We will hear from DOVE leaders from various parts of the world through electronic media.
Prophetic ministry and workshops will be available both afternoons. Through teaching, prayer, workshops, worship, prophetic ministry, and fellowship, you will be refreshed and come into a much clearer understanding as to why God has placed you in His Kingdom for such a time as this!
Prophetic ministry registration will open March 17.
ALL DOVE FAMILY LEADERS WELCOME!
This conference is for leaders and potential leaders in the DOVE family, including elders, pastors, fivefold ministers, youth leaders, small group leaders, and assistants. Current and potential leaders, both young and old, are welcome to participate. Friends of DOVE are also invited.
Our evening sessions will be open for anyone who would like to join in person or via livestream.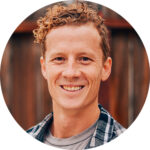 ANDY BYRD
We are honored to have Andy Byrd with us this year. Andy and his wife, Holly, have dedicated their lives to spiritual awakening in the nations and in this generation. Andy and his family are a part of the leadership of University of the Nations, YWAM Kona, and have been with YWAM for 21 years traveling to many nations with a heart to raise up a revival generation. Andy and Holly have helped to pioneer Fire and Fragrance ministries, the Circuit Rider Movement, and The Send.
DALE MAST
Dale is a prophetic minister known for his ministry, books, teachings, and accurate prophetic words to individuals, churches, and nations. He has ministered in many nations of the world. Dale and his wife, LuAnne, serve as senior pastors of Destiny Christian Church—a multi-cultural, non-denominational, Spirit-filled church in Dover, Delaware.
FULL registration: $99
ONE-DAY registration: $59

Livestream and evening sessions are open to everyone without cost.

Offerings will be received on both evenings.
Registration Deadline Friday, April 16.
GROUP registrations, please call the DOVE office at 717.627.1996 to register.
Registration cost includes lunch only. Dinner will be on your own.
We plan to be at Sandy Cove in 2022, so you may choose to keep your previously paid registration for that event and pay the 2021 registration fee for this year's event. If you desire to use some of your previously paid funds for the 2021 event, you may do so. In this case, we will refund the remaining balance. We will not retain partial registrations for the 2022 conference.
No childcare provided.
Accommodations: Please register with a hotel early – no rooms are reserved.