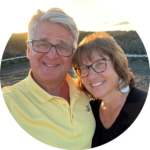 Brian & Janet Sauder
DOVE Canada Apostolic Team leaders

Brian Sauder, Philip Wright, Philip and Kerina Omondi serve on the Canada Apostolic Team. Pray that they hear God's voice in both lengthening and strengthening.
Pray for the release of apostolic centers where leaders will be trained and from which churches are sent out.
Pray for the new church plant led by Philip & Kerina Omondi to grow and expand.
Pray for more leaders for expansion in Manitoba, Ontario, and Quebec.
The fields are white unto harvest; send laborers to help in the harvest.
Fivefold Translocal Ministries
These people are recognized to have traveling ministry gifts and are commissioned to minister according to the Holy Spirit's anointing: Mark Sarrasin, Dave Hibbert, Brian Sauder, and Philip Wright.
Ask the Lord to raise up apostolic and prophetic anointing in these days to stir His church in Canada.
Pray for the churches across Canada to understand and desire the power of the fivefold ministry.
Partner & Engaged Churches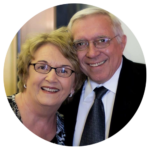 Emmaus Road
Ginny Peng: Kitchener, ON
Pray for us to have increasing sensitivity to Holy Spirit leadings in our daily encounters.
Join us as we pray for courageous, godly leaders to be established in all areas of our national government.
Join us as we continue to pray and believe for any unsaved family members and friends to choose to follow Jesus and the truth of His Word.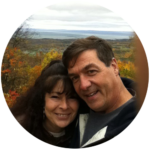 Harvest Family Community Church
Ivan & Pamela Sharp: Georgina, ON
Pray for:
Holy Spirit anointing for Ivan and Pamela as they bring leadership to the Harvest family. Also pray for financial provision and blessings for them as they labour in ministry.
the elder team to be anointed with wisdom and discernment for leadership and ministry
numerical growth and spiritual growth
gains in financial stability and resources, which will bring individuals and the church the ability to respond to Kingdom building needs
favor from our town regarding the rental facility we use
Holy Spirit's stirring within our group to invite others to join our meetings
the discovery and development of a worship team.
Pray for Ivan and Pamela as the new lead elders. Pray the Lord will grow and equip the flock to function in their gifts, grow in their faith, and step out to share the gospel with others.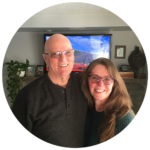 Ralph & Rebecca Margeson
Founders of Hope for Widows Ministry: Minden, Ontario

Over the last year we have seen tremendous growth within Hope for Widows and Orphans Ministry located in Manda, western Kenya, since it began in 2015. We and our Hope for Widow team are truly grateful to God as He continues to bless and provide different ways in helping widows and orphans through Hope for Widows ministry. In late 2022, God provided funds to enable us to add two new income-generation projects at our Hope for Widows Farm. We now have two new income-generating projects: bee hives/bee keeping and a fish pond. Both of these new projects have started producing honey and fish for sale. The sale proceeds go towards farm operation expenses, PLUS provide funds for medical care and food for 200+ widows and orphans. Pray with us for God's direction and provision in helping widows and orphans as we consider expanding this ministry wherever God opens doors.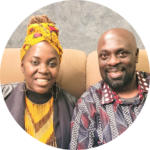 House of Destiny
Philip & Kerina Omondi: London, ON
We thank God for healing Kerina from cancer! Pray that she will continue being in good health.
Pray for:
a suitable venue for Sunday celebration. Our numbers are increasing!
new leaders to be raised in church to lead various ministries
the Omondis' application for Canadian work permits and permanent residency visas. Our long-term goal is to be able to get Canadian citizenship so we can minister effectively in Canada.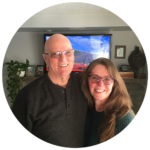 Living Hope
Ralph & Rebecca Margeson
We thank God for allowing us to lead an amazing group of people. Even though we are small in number, God is moving in BIG ways within our small group, both individually as well as the entire group.
Pray for:
the Lord's guidance and clear vision as to how and where Living Hope can reach out within our own communities of Minden, Haliburton, and Kawartha
connection with other churches and local groups in finding tangible ways to share God's love and hope within our neighbourhoods, especially during this season of pandemic and other governing issues
Holy Spirit's stirring within our group to invite others to join our meetings, which continue to be virtual
groups to continue to be Jesus' hands and feet with each other as well as others during this season of uncertainty.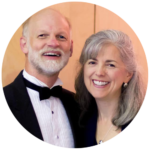 Muskoka Christian Fellowship
Steve & Sharon Bacon: Bracebridge, ON
We give thanks for the committed and unified core which comprises MCF during this leadership transition time. We are presently revisiting past prophetic words for our fellowship and seeking the Lord's guidance as we complete visioning towards the future.
Pray for:
clear vision for the coming year, that we would see where God is working and join Him there
Isaiah 58—boldness and creativity in responding to our community's needs as the Lord leads
increased faith as we pray for people to be healed
networking with area churches, that there would be unity and opportunities for leaders to pray together.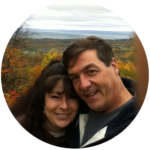 New Ground Ministries
Ivan & Pam Sharp: Barrie, ON
Pray for Ivan and Pamela as they minister and develop a network of house churches where people will discover and function in their God-given gifts, are strengthened in their freedom through Christ, and are moved to share and disciple others.
Pray for:
wisdom, compassion, and resources to seed and cultivate a growing network of home churches. We are believing for the addition of at least four new church groups in 2023.
identification, development, and support for new leaders and senior leadership to identify, mentor, and cover the next generation of leaders in their marriages and ministry lives
a growing impact in reaching the broken-hearted, especially in circumstances of divorce, difficult relationships, other special areas of focus, and for those disengaged from the body of Christ
advancement of the New Ground Ministries strategic plan, in accordance with God's plan
people to be generous and sow into the ministry of the house church
personal favor, provision, and Holy Spirit anointing for Ivan and Pamela as they continue to pursue God's call
the development and roll-out of formal teaching, training, and equipping resources.
Holy Spirit to equip us to disciple others to be wise as serpents and harmless as doves (Matthew 10:16).
The Gathering
Philip & Lisa Wright: Woodstock, ON
Pray for:
increased sensitivity to the Holy Spirit as He gives us fresh insight and vision for reaching out to those around us who need a relationship with Jesus
wisdom, patience, and insight for effectively making disciples for the expansion of the Kingdom
the raising up of many spiritual fathers and mothers for those seeking guidance and mentorship
a great spiritual hunger to fall upon our rural areas, towns and cities.
the neutralizing of strongholds that are holding people hostage to darkness
a great spiritual awakening to spread like fire throughout Canada.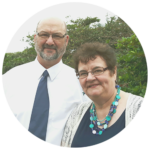 The Gathering Place
Bradley & Linda Bell
Pray for Brad & Linda, as they have moved away from the traditional church setting to plant house churches where people will be equipped to function in their gifts, walk in freedom in Christ, and subsequently go and disciple nations.
Pray for:
us to connect with those whom God is calling to the house church
leaders to rise up and be activated to serve
people to be generous and sow into the ministry of the house church
for people with ministry of worship
the upcoming larger weekend events.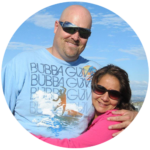 Mark & Jerrilyn Jurgeneit
Base Directors, YWAM Muskoka, ON
We have successfully completed another Discipleship Training School with outreach to First Nations here in Canada. It is exciting to see God work through our ministry teams to bring reconciliation and healing to the First Nations here.
As we look to the future, this summer YWAM Muskoka is training the next generation of Christian leaders and missionaries to take the gospel to the nations or their own backyard and around the world. This year's Mission Adventures students are high-school aged. They will be partnering with their Heavenly Father, listening to His voice, and spreading the Good News near and far.
Our next Discipleship Training School will be training students to shift the global atmosphere through Kingdom lifestyle living.
YWAM Muskoka is still praying and needing wisdom, as our facility is being stretched to its limits, and we need to find a larger place to host future schools.
On a personal note, pray for Mark's dad, John, who is recovering from a stroke. We are believing for a full recovery; much healing has begun, but his right side is still very weak.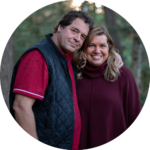 Bob & Kim Wahl
YWAM Muskoka, Ontario
Pray for Bob and Kimberly to:
have wisdom and discernment for fresh vision as we seek God for the future
ever draw closer to the Lord and grow a deep, healthy, godly legacy in our children and wonderful grandchildren
grow deeper relationships with our five married children and their families, our two teen daughters, and our close friend from China
have wisdom in how best to pour into each of the seasons they are walking through and encourage them in a deeper walk with the Lord.
Pray for Bob and Kim in their leadership ministry with YWAM Muskoka.
Pray for:
God to draw those He has chosen for our next mission season, for both staff and students
direction in the possible change of the physical location for YWAM Muskoka
past and future staff and students to continue going deeper with God and embrace the destiny that God has written for them from before time
continued and creative discipleship of former students, especially those that continue to live in our region.
We do this by keeping our eyes on Jesus, the champion who initiates and perfects our faith. Hebrews 12:2 NLT