Ron Myer
DOVE Europe Apostolic Team Leader
The apostolic team includes Peter Bunton, Dirk and Hanneke Develing, and Larry Kreider. We were able to host our first ever virtual DOVE Europe Regional Leaders Gathering and Conference, connecting with leaders across Europe.
Pray for divine connections with church planters and apostolic leaders called to be part of the DOVE family.
Pray everyone would grow in the knowledge of the Lord Jesus Christ and walk in the fullness of the gospel, impacting their world.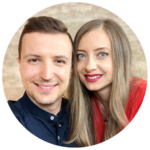 DOVE Christian Fellowship, Bulgaria – Sliven
Danail & Nora Tanevi: Sliven
Praise God that during this pandemic our church continues to be healthy and vibrant. God gave us wisdom how to use the internet to reach people beyond our town and nation. We already have people from all around the world as a part of our church using online options. We glorify Him for the people who joined our church and that their lives are changing.
Pray God will give us wisdom how to continue reaching people with the gospel in effective ways.
Pray for a fresh release of the supernatural.
Pray for God's wisdom to continue to grow strong churches.
Pray for a protection of health over our church.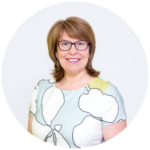 DOVE Christian Fellowship Lozarevo
Dimka Teneva: Lozarevo
We thank God for increasing the church. We were able to start building our own church building.
Pray for:
finances to complete the church building
wisdom how to reach and disciple people for Christ.
a new venue to meet in. The church is growing, and it seems we will need a new venue while the one we are building will be for smaller gatherings.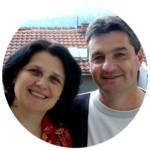 DOVE Christian Fellowship Sofia, Velingrad, and Sandanski
Plamen & Maya Kolevi: Sofia
We are grateful for the genuine care shown by the DOVE global family! We feel it and experience it deeply. We are inspired! We are grateful to God that in these uneasy times He protects us in body, soul, and spirit.
Pray for our needs:
Pray for new people to be added as the church multiplies. We have already started some online projects; pray for strategies and plans how to serve the new people effectively online.
There is a brand new "oikos" consisting of 8 families (16 adults plus children). We need fresh and clear strategy for them. They can be described under 3 categories:

1) spiritual orphans without a spiritual home
2) active God servants-with them we can start training with Discovery Bible Study
3) people who have spiritual home but already have Discovery Bible Study with unbelievers. We have mentored this group every Monday for the last 9 months.

As a whole there is great spiritual hunger! Pray God's help to respond according to His will! Pray for wisdom as to how to take care for these families. Shall we plant a new church or add them to the body of DOVE Sofia?
We need a venue to congregate. Pray God grants His wisdom for the right place which will be large enough to accommodate all the people He will add to His Body!
That throughout 2021 each person from our family discover the person of peace and start a Discovery Bible Study group.
For the existing churches in Sofia, Velingrad, Sandanski, and Lester (UK) will continue to grow with the life of God.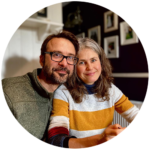 Grassroots Church Planting Ministries
James & Rachel Krechnyak: Castlecomer
We are in the midst of a transition period. The church work we started and led for many years is fully in the hands of leaders raised up. We are currently doing much of our ministry online, reaching people in Ireland, Europe, and beyond.
Pray for Rachel's continued healing journey in her body.
Pray for our family as we continue to seek God as to how this ministry is to develop as we are stepping into a more global ministry.
Pray for the different people around the world being reached through our internet teaching, along with the personal discipleship and prayer that we do with those who reach out to us.
Pray for Pakistan, as a significant door has opened for us to preach in churches and in villages through Zoom. The gospel goes forth, and pastors and ministries are being helped in their work.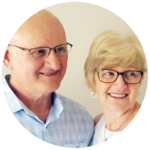 Living Waters Community Church
Nick & Liz Wilson: Peterhead
Pray for:
transition as we look to meet again publicly for the first time in over a year due to the Covid pandemic restrictions
plans for outreach and to see souls saved and brought into the church family
the strategy in how to reach out as God would direct us to touch lives in our community more evangelistically
ability to reach and touch young people with the gospel. We so need to see new youth in our meetings and church life.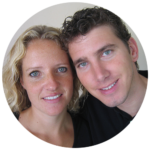 The Living
Dirk & Hanneke Develing: Apeldoorn
Pray for us:
to give Jesus priority in our lives
for leaders to serve together in leading the church in the Netherlands
to connect with persons of peace to plant new churches in the Netherlands, Europe, and worldwide
to have creative ideas in growing and leading our businesses
to develop a training program for "mission and business"
to have wisdom according to the biblical principle of sowing the fruit of our businesses.
Humble yourselves, therefore, under God's mighty hand, that he may lift you up in due time.  Cast all your anxiety on him because he cares for you. 1 Peter 5:6-7 NIV