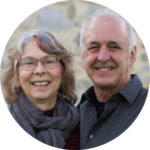 Ron & Bonnie Myer
DOVE USA Apostolic Team Leaders

The USA team is comprised of Josh Good, Lee DeMatos, Steve Fricke, Deryl and Mim Hurst, and Steve Prokopchak.
2022 was a year of excitement, mixed with challenges and growth. The theme for the four regional gatherings was, New Day – Next Steps. We believe it is truly a new day for DOVE USA and we need to hear from the Father the next steps that He has for us. We are so grateful to the Lord for the amazing growth that is taking place in existing congregations as well as a number of micro churches being planted.
Pray for:
A continuous outpouring on our youth and young adults as we position ourselves to raise up the next generation of leaders
Churches to be planted and/or adopted to reach our goal of 100 partner churches in the USA by 2025
Each church expression to experience more of the power and presence of Jesus with clear directives from the Holy Spirit on Kingdom expansion and leadership development while seeing those who do not know Him come into a personal relationship.
Peter Bunton as he continues to advance missions within the DOVE USA family, serving globally.
Nick Payne as he continues to stir DOVE USA Youth to be the forerunners the Lord has called them to be.
Every apostolic leader to serve faithfully building up the leaders they serve to experience all the Lord intended for them.
Fivefold Equipping Trans-Local Ministries
These trans-local—or traveling—ministers are recognized and commissioned to minister according to the Holy Spirit's anointing and are available for small groups and other church ministry:
Duane Britton – Apostolic/Teaching
Peter Bunton – Apostolic/Teaching
Lee DeMatos – Evangelistic/Apostolic
Joe Ford – Teaching
Calvin Greiner – Prophetic/Intercession
John & Kim Henry – Prophetic/Evangelistic
Kevin Kazemi – Apostolic/Evangelistic
Charlie Kline – Evangelistic
Larry Kreider – Apostolic/Teaching
Marvin Lyons – Evangelistic
Nelson Martin – Apostolic
Wallace Mitchell – Teaching
Ron Myer – Apostolic/Prophetic
Steve Prokopchak – Apostolic/Teaching
David Redish – Teaching/Prophetic
Brian Sauder – Apostolic/Prophetic
Merle Shenk – Apostolic/Teaching
Marty Smith – Prophetic/Intercession
Bryan Stevenson – Pastoring
Brian Zimmerman – Pastoring/Apostolic
Kim Zimmerman – Prophetic/Apostolic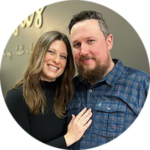 Youth Resources
We thank God for our faithful leaders who serve on our youth team: Nick & Emily Payne, Jeff Burkholder, Shawn & Sheila Hurst, and Stephanie Sauder.
Pray for:
a generation of young people to walk as sons and daughters of God who hate evil and hold fast to what is good (Romans 12:9)
youth to have strength and courage in their schools to be influencers of revival
for God to continue to raise up strong leaders from among our high schoolers and initiate youth-led gatherings
each student attending our annual Evangelistic Mission Training Camp from July 29 – August 6 to experience radical life transformation by the Holy Spirit.
Partner & Engaged Churches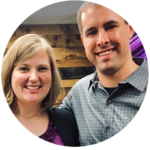 Abundant Harvest Church
Tim & Lauren Eshenour: Duncannon, PA
Pray for:
our congregation to grow in our hunger for more of God's presence

us to grow in unity and oneness of purpose

effective one-on-one discipleship

supportive leaders to be raised up in their ministry.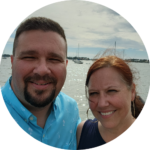 Agape Community Fellowship
Gene & Tisha Miller: Marysville, OH
Pray with us that:
God will give us salvation of new souls in our community.
More deliverances and the capacity in our leaders to minister freedom. Also pray for miracles, signs and wonders to demonstrate the presence and power of God.
Our church community will be kingdom minded.
A building will be available to lease; where we are currently meeting at the local High School is temporarily useful.
Vision for two church plants will continue to grow (a new one is expected in the next 2 years).
New leaders will be released into ministry responsibilities.
Our children and youth to be taught truth and will stand up for it in the middle of confusion.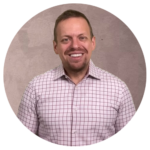 Allentown Victory Church
Matthew J. Catricola: Allentown, PA
We request prayer for:
more qualified leaders to be raised up and released through the church and our recovery home, called Recover Victory Home
a federal court case for zoning for Recover Victory Home
the men in the home to have life-altering experiences with God and that they will encounter and pursue the destiny God has for each of them.
Bethel Church
Joey & Renee Bozard: Orangeburg, SC
Join us in praying for:
God to prepare us for a great harvest and for Holy Spirit to lead us in everything we do
our church and school families to experience growth this year
divine opportunities to reach our city, state, and nation with the gospel
lives to be transformed for His glory and that we will hear His voice and obey Him without hesitation
God to raise up the next generation of leaders to carry the vision forward
direction and guidance in leading the people of God through this next season.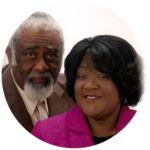 Breath of God Christian Fellowship
Dianne & Joe Welsh: Aberdeen, MD
When praying for us, please pray that:
we are an excellent advertisement of God's great power and grace
we will draw people to the Church of Jesus Christ.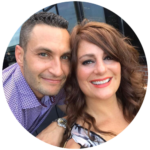 Bridge To Life
Chris & Becky Valente: Johnstown, PA
There is a relevant timetable and significant plan from God for this partner church as they have Kingdom influence in their local community and the nations. Pray for the lead elder and team to receive grace from God to function together properly as they partner with Holy Spirit to make disciples who make disciples, build and multiply the church, and equip the members.
Pray for the proclamation of the good news of the Kingdom of God to those who do not know the Lord.
Pray for a revelation of God's Word to teach/equip believers to live in their God-given identity and destiny.
Pray for Holy Spirit to fill and empower every member to live victoriously and fulfill their God-given ministry.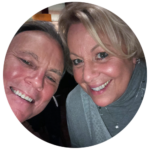 Broadlands Community Church
Wallace & Linda Mitchell: Ashburn, VA
Pray for: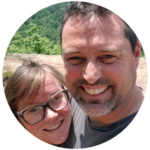 Calvary Worship Center
Bob & Jennifer Handley: Holden, MA

Pray that our church would:
receive revitalization and a fresh move of the Spirit

host God's presence during every celebration and meeting
raise up a generation of Spirit-filled children and youth
grow in love for one another
remain as a multi-ethnic congregation.
Christian Outreach Fellowship
Laurie Brunz: Sioux Falls, SD
Pray for:
the broken-hearted, heavily addicted, and those who are lost to hear the gospel

growth in our personal lives, increase in spiritual power, and for our house churches to increase in numbers

personal revival and that Holy Spirit will light a fire in each house church.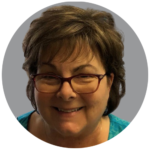 Cross Creek Community Church
Rebecca Hyvonen: Port Orange, FL
We praise God for providing new facilities for our office, day school and worship space. Two out of three are moved. We plan to have our last worship service at Creekside Middle School on Resurrection/Easter Sunday, and then have our first worship service in our new place the next Sunday. Our new place is beautiful, but smaller. It is "Phase 2" of 4. Next year we plan to expand it.
Prayer for:
Smooth transitioning in our new facilities, wisdom for going to additional services as needed, and additional singers/musicians accordingly.
Effectiveness in growing God's Kingdom in Venetian Bay, New Smyrna Beach Fl., which is our assigned field of ministry.
Favor with the city, the school board, and the people of Venetian Bay. A possibility the city of New Smyrna Beach will purchase approximately 12-20 acres owned by the Vol. Cty. School board, and share the property for us. Several acres for us for our church, community center, school and playground; and the remainder for recreational facilities for the people of Venetian Bay.
Anticipated growth. Pray for wisdom to manage it well. Most of all, we always want the Presence of Holy Spirit.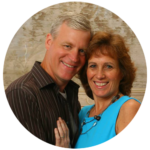 Crossroads Community Church
Bobby & Wanda Alger: Winchester, VA
Pray that:
the elder team would govern and guide the new growth in our church
Bobby and Wanda would use each of their given fields to encourage the Body of Christ

unity and direction are present in our building process

evangelism and discipleship rebirth with much fruit
God continues to use Crossroads to have regional influence for His Kingdom.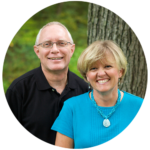 DOVE Christian Fellowship Elizabethtown
Tom & Nancy Barnett: Elizabethtown, PA
Pray for:
a permanent building for the church
a reset of cell groups with more leaders
outreach and community service projects with other churches in our community.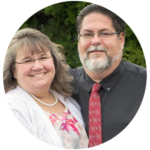 DOVE Christian Fellowship Lebanon
Dan & Jen Vogel: Lebanon, PA
Our theme for 2023 is Increase! We are believing God for increase this year as we move in the things of the Lord and what God has for us. Pray that God would raise up young leaders that would charge ahead in the vision of the Lord. Pray that we would have a renewed commitment and excitement for Jesus.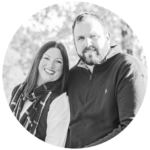 DOVE Church Wilmington
Nate & Sarah Thirey: Wilmington, OH
Pray with us to continue in expectation of past prophetic words to be fully realized.
Pray personal ministry of each believer, in every aspect of their life will be the cultural norm in our church.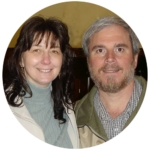 DOVE Rivers of Life Fellowship
Rick & Sue Patterson: Strasburg, PA
Pray for:
the fear of the Lord to increase in our church
us to walk in His authority and victory
the fulfillment of His purpose and plan for each individual and as a church body.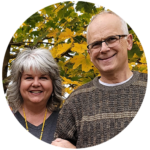 DOVE Westgate Church
Deryl & Mim Hurst: Ephrata, PA
We are praying and believing for a spiritual awakening and revival in our region. In 2022 we were part of a group of churches who sponsored and conducted "Jesus Rallies." These rallies were conducted in a large tent, and thousands attended. We experienced a powerful outpouring and the first fruits of revival. We will be doing these again this summer. Pray for a mighty revival in south-central PA.
Pray For:
our after-school program called On Track would be well-staffed and well-funded; and that many students' lives would be impacted
our construction mortgage would be paid off
God to raise up the right people to fill open positions on our Worship Team
a continued visitation of Holy Spirit's presence during our worship services and small group meetings.
Desert Streams Church
Daniel & Heather Burgess: Bend, OR
Pray that:
We would go deep into the Father's love so that our identity would be formed by what He thinks about us
Our small groups and their leaders would have many opportunities to represent Jesus to their friends and neighbors through hospitality.
We would have grace to partner with Jesus for the healing of relationships and marriages.
Wisdom and financial blessing would be unlimited as we seek to develop our property.
We would have wisdom for leadership development.
We would be a blessing to our city.
We would have favor with the City of Bend and the County as we open our property to a ministry that helps the unhoused people in our area.
We would have favor with our neighbors and they wouldn't fear as we welcome the poor and marginalized to our property for help and healing
We would experience revival in our city and our state!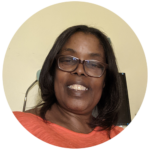 Dwelling Place Worship Center
Lora White: Philadelphia, PA
Pray for:
Connections to locate our new church building this year and for funds to be available to receive a new building.
Hunger to win the lost and engage in making disciples.
An expectation of great things in our church.
More administrative hands to assist at church during the week.
Heart of worship musicians, praise team and dancers.
Continued inner healing for all.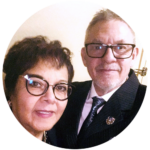 F3 Ministries International
Luke & Delilah Porter: Vinton, IA
Pray for:
our marriage and finances as we get adjusted to our new calling as leaders
souls to come to know Jesus through our life testimony
wisdom & discernment to lead souls to Christ
God's help for us get through this pandemic season
Holy Spirit to anoint our lips to uplift people as we counsel and lead them to Christ
our hearts to be sensitive to God's voice.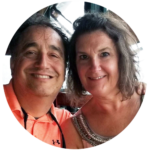 Freedom Lighthouse Ministries
James & Kelli Martin: Fort Loudon, PA
Pray for us as we:
Build a community playground behind our church. Pray that God would consecrate it as Holy Ground, a creative, communal, safe, and celebratory space.
Would be a people of hospitality, opening up our homes to small groups and our work spaces on our jobs to all we meet.
Are believing this year to be "GO-ers" who preach the gospel in creative, fresh, and welcoming ways.
Are doing, we break out of mindsets and hear His thoughts about growing not just in numbers but in godly influence as we witness the Kingdom of God in Fort Loudon.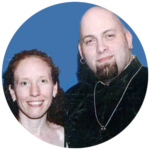 Grace & Peace Fellowship
Joel & Jenn Deeter: Gales Ferry, CT
Pray for God's guidance to navigate us through a post-pandemic world and the new way He would have us show His love.
Pray God will help us to understand what is needed in our communities "For such a time as this."
House to Home Christian Fellowship
John & Kimberly Henry: Fontana, CA
We are thanking the Lord for new growth and opportunities to share our house church vision.
Pray for continued multiplication of house churches in this region.
Pray for continued increase in souls and disciples, especially youth and young couples who will catch the vision for house church, open their homes and hearts, and step into leadership roles.
Pray for our quarterly Infusion Worship Night, that many local churches will continue to join us in worship, in unity, in spirit and in truth. We are investing in the kingdom by renting Inland Empire, a local event space and inviting all in our region to worship and pray together.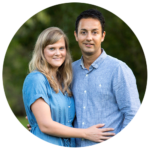 Identity Church
Kevin & Mariella Kazemi: Canton, Ohio
Pray for our Elder team will be wise in leading God's people. Pray for God's protection over them and the Identity family as we focus on preaching the gospel with power.
Pray we will:
have wisdom from above to make decisions in leading God's people.
receive creative ideas in reaching the lost.
not be small minded in faith to follow the Lord
see more open doors to preach the gospel

encounter God confirming His Word with signs and wonders.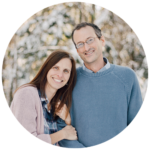 Ignite Church
Gary & Bonnie Reiff: Nottingham, NH
During the last two years, we were able to launch a nonprofit counseling center called Overflow in our community adjacent to a local university. We are able to minister to and reach both believing and unbelieving students and members of the community at large. We offer marriage counseling as well and have seen many marriages blessed and restored to health.
Because of COVID-19 and changes in the families within our house church, we have not met as regularly during the past season. We are sensing a change coming in our church life and would love for you to pray for vision and direction for us. There is most definitely a great need for spirit-filled churches in our area; we just want God's leading.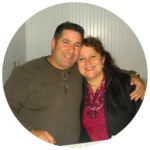 Indian Lake Church
Lee & Teresa DeMatos: Worcester, MA
Praise God the church is growing with new young families with lots of children. Lee and Teresa sense the time is coming to replace ourselves with a younger lead elder. The eldership team is now rebuilt and we are discipling more next-generation leaders.
Pray with us for:
Revival to continue, resulting in transformation within the church and many lost souls being saved.
A bigger facility to meet.
The Lord to inspire the new leadership team to dream big, believe big!
Release the new children's pastor, new worship leader and team members, nursery workers, hospitality team, etc.
For Teresa and Lee to gracefully follow the leading of the Lord and potentially plant a new church.
Holy Spirit to continue to inspire and ignite fivefold ministry within the DOVE family and greater body of Christ!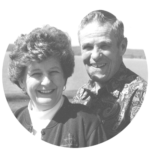 Kansas City Renewal Fellowship
Sharon & Jim Allen: Kansas City, MO
We thank the Lord for all the love, training, and support given us by the DOVE family!
We praise God for the growth of our network of house churches.
We pray this year will be a time of restoration that ignites transformation in our churches and nation with revival!
We pray for leadership to come forth to be trained to expand this year in spiritual growth and servanthood.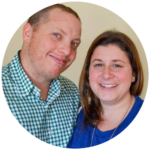 Lighthouse Christian Center
Nate & Christina Desjardins: Feeding Hills, MA
Pray that:
each member of the body would know who they are in Christ and have a greater revelation of who He is
a greater revelation of God's love for us and for others would be felt
we fulfill our vision of "Building Families, Transforming Communities, and Releasing the Kingdom of God"
as we unite with other churches, we would see a greater impact in our community.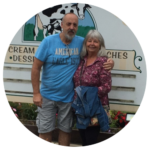 Living Stones Christian Fellowship
Lane & Diane Sutherly: Newmanstown, PA
Pray for our church to:
Reach out to our community to share the gospel and love of Jesus Christ.
Start a food bank so we may feed our community physically and spiritually.
Continue to grow and build a strong foundation on the Word of God in our body.
Help people come to know Jesus Christ as Lord and Savior and become disciples to grow in faith.
Continue to be a lighthouse in our community and that the Lord would bring helpers to serve in the body and community.
Walk in a fresh anointing in the Holy Spirit.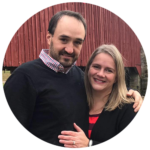 New Life Church
Chris & Sofie Smucker: New Holland, PA
There is a relevant timetable and significant plan from God for this partner church as they have Kingdom influence in their local community and the nations. Pray for the lead elder and team to receive grace from God to function together properly as they partner with Holy Spirit to make disciples who make disciples, build and multiply the church, and equip the members.
Pray for the proclamation of the good news of the Kingdom of God to those who do not know the Lord.
Pray for a revelation of God's Word to teach/equip believers to live in their God-given identity and destiny.
Pray for Holy Spirit to fill and empower every member to live victoriously and fulfill their God-given ministry.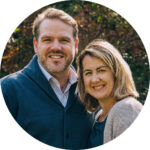 Newport Church
Merle & Cheree Shenk: Elm, PA
We praise God for the development happening in and through Newport Church.
Pray with us for:
Continued growth in reaching our region and seeing the gospel reach beyond the walls of our church.
Lengtheners and strengtheners assigned by God to serve together.
Ministry teams to walk in great fruitfulness and in the power of the Holy Spirit.
For great provision for the new vision.
Anointing and wisdom for our staff, pastoral, and leadership teams as God expands our responsibilities this year.
Our church to walk in authentic community, supports the raising up & launching of next generation leaders, for creative outreach, and the planting of new churches and life groups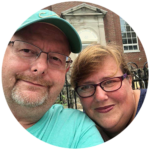 North Gate DOVE Christian Fellowship
Jim & Jeni Shade: Hamburg, PA
Pray for us:
to have wisdom, knowledge, and depth of insight as we follow the Lord's leading to be a people of worship, prophetic ministry, and intercession, led by the Holy Spirit to be effective in seeing strongholds fall and the Kingdom of God built in Hamburg and throughout Berks County
to ensure that every member is operating in their calling and working together in unity to further the Kingdom of God
for laborers to join us in serving to build His Kingdom
to effectively reach our community including the younger generations and build a solid foundation in their relationship with Jesus Christ
to have an abundance of favor with talents donated or finances given to update the building where we meet to celebrate.
Pray for Jim:
to increase in wisdom as he serves to disciple those who want to mature into all that God has for them
to follow the Lord in reaching the online community through blogs and video podcasts.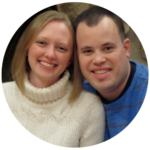 Cultivate Community Church
Christopher & Jenn Leiby: Akron, PA
Pray for us as we walk through a revitalization on several fronts. We are growing in our focus on how Jesus would have us pursue our identity as well as our vision from the Lord. Praise God we have added some new couples added and expecting more. Pray for continued momentum to propel us forward into what the Lord has for us.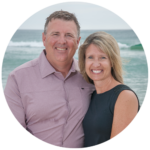 Overflow Community Church
Doug & Jen Lehman: Chambersburg, PA
"Creating a safe space for people to connect with Jesus and one another" has been our heartbeat since we moved into our new space in the fall of 2020. We are seeing a growing body connect to that same heartbeat.
Praise God for:
leaders who are willing to serve and trust Him enough to get uncomfortable
a dynamic, growing youth group
a growing team of people who love our city.
Pray with us for:
freedom to release from the bondages of addiction, anger, and unforgiveness

(Isaiah 61)

discernment for our elder team to give leadership

rootedness – commitment – perseverance

a deepening hunger among us to know Jesus.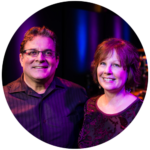 Perry Hall Family Worship Center
Dominic & Lisa Correlli: Perry Hall, MD
God has guided our church for over 20 years. We started with a laser focus on spreading the gospel, and that is still the heartbeat. We are currently building new, exciting small groups as directed by the Holy Spirit, and leaning into all that God has for us. Over the last two years, we have been discovering new ways to reach out to the local community as well as our online viewers.

Pray that:
the gospel would continue to permeate our community

our church continues growing deeper in God's Word and reaching more people

that our small groups build up our congregation as we explore the Bible in new and challenging ways

we reach the people of Perry Hall and our online community through innovative forms of outreach.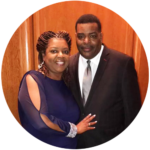 Revival Outreach Ministries International
McClinton & Tammie Porter: Chicago, IL
There is a relevant timetable and significant plan from God for this partner church as they have Kingdom influence in their local community and the nations. Pray for the lead elder and team to receive grace from God to function together properly as they partner with Holy Spirit to make disciples who make disciples, build and multiply the church, and equip the members.
Pray for the proclamation of the good news of the Kingdom of God to those who do not know the Lord.
Pray for a revelation of God's Word to teach/equip believers to live in their God-given identity and destiny.
Pray for Holy Spirit to fill and empower every member to live victoriously and fulfill their God-given ministry.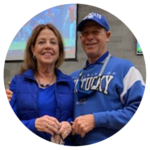 The CROSSing
David & Sandra Redish: Lexington, KY
Pray for:
our outreach ministry to University of KY students and all the Lord brings our way
multiplying opportunities for each of us to minister to others
the development of a group of 6-10 students who will commit to being a Bible study and outreach group for the summer through Christmas
increasing anointing to teach the Word and minister in miracles to extend the Kingdom.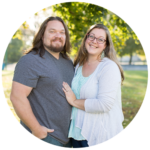 The Fireplace Christian Fellowship
Bryan & Rachel Stevenson: Myerstown, PA
Last year saw a renewed sense of mission as we sent various short-term teams and commissioned a couple to mission work in Arizona. We are seeing more come to the Lord and being baptized into the family of God.
Pray for God to continue to lead others into the world to see His Kingdom advance.
Praise God for His abundant provision for these teams as well as the needs of The Fireplace.
Pray for more spiritual parents.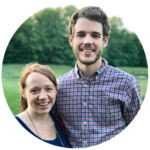 University Christian Fellowship
Tom & Lauren Zeiset: Millersville, PA
Pray that:
we continue to cultivate a sense of family among us and that our hearts would be knit together in love
a deep hunger would grow in our hearts for communion with God in direct connection to the Truth of His Word
that we would operate solely out of not a physical rest but the spiritual reality of sabbath rest. Pray that we each stay in our own lane in the Spirit and keep step with Him.
every root of carnality would be entirely removed from us and that new freedom in Christ would be found daily.
as we are being washed by His word, that we would be made into a perfect and complete expression of the image of Christ.
.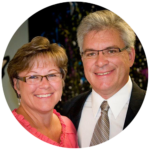 VibrantChurch
Craig & Denise Sensenig: Terre Hill, PA
Pray that God would increase our hunger for more of Him and that their would be a Holy Spirit outpouring among us.
Pray that we as a church body would be ready to disciple new believers as God moves in our community.
Ask God to send us Worship Leaders and musicians
Praise God for a growing and vibrant Youth Group!  Pray that God would send us additional leaders to help disciple these youth.
Pray that God would provide finances for us to pay off our building loan and become debt-free in 2023.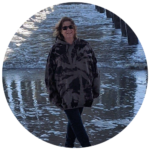 WINGS Christian Fellowship
Heather Sabin: Dayton, OH
Pray that:
the lead elder and elder team will receive grace from God to function together properly to:

partner with the Holy Spirit
to make disciples who make disciples
build and multiply the kingdom
equip the members of the church

WINGS will be known as a people with the presence of God and that the world will recognize God's power moving through us
we be known for hearing God's voice and immediately obeying
our faith is so deep and strong we are immovable and unshakeable
we will grow, reproduce, impact others, and reach beyond what is comfortable, expecting God to do miraculous wonders. That ultimately, this would lead many to a wholehearted relationship with Jesus.
As for me, I look to the Lord for help. I wait confidently for God to save me, and my God will certainly hear me. Micah 7:7 NIV