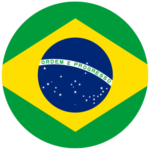 Chris Miller & Deryl Hurst
DOVE Brazil Apostolic Overseers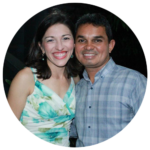 Comunidade Crista DOVE Fortaleza
Victor & Vânia Gomes

Pray for:
our family, for health, and protection
each member of our church to be strengthened physically and spiritually
expansion of the Kingdom of God and that doors would open up for new relationships with other local leaders
many families to come to know Jesus, even in the middle of the pandemic
the final documentation of the land for the church to be released so that we can begin construction this year and therefore have our own space
an abundance of grace and provision for all that we do.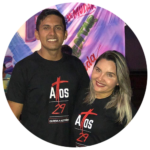 Igreja Caminhando Para Cristo
Sheldon & Michele Holanda: Galileia, Fortaleza
Pray for:
our marriage and our health—physical, emotional, and financial
all the leaders, their ministries, and their families in the middle of COVID-19
expansion of the Kingdom of God and that many would come to Christ through this whole situation we are living in
the government of our state of Ceara.
Igreja Caminhando Para Cristo
Gilberto & Emanuela Acácio: Palmeiras, Fortaleza
Pray for:
our family and our personal projects this year
the completion of the construction of our church building and that God would continue to supply needed items
connection with new churches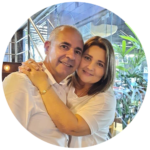 Ministerio Reconciliar Com O Pai
Willian & Ciana Moura: Curió, Fortaleza

Pray for our family.
Pray for growth and development of our church.
Pray God would show us a new location for the church to meet, whether that be rented or purchased.
Pray for total health for our pastors—emotional, physical, and spiritual.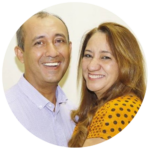 Comunidade Evangélica Cristo Vive
Pedro Filho & Elizete Moreira: Juazeiro Do Norte
Pray for:
more leaders to help in discipling new converts
a larger place for the church to gather
finances to finish the church building program in Juazeiro
a teacher to work with ministry to the children at Igreja da Serra
funding for the Igreja da Serra Children project
churches in Crato, Barbalha, and Caririaçu to see growth in their cell group ministry
effectiveness for the DOVE churches in Latin America to reach their communities
protection and health for the whole church
protection and health for Pedro Filho, Elizete, and their family
finances to finish the construction of Pedro Filho & Elizete's house.
Pray for each of these churches in the Cristo Vive network:
Comunidade Evangélica Cristo Vive, Serra: Pedro Filho & Elizete Moreira
Comunidade Evangélica Cristo Vive, Caririaçu: Pedro Filho & Elizete Moreira
Comunidade Evangélica Cristo Vive, Jardim: Pedro Filho & Elizete Moreira
Comunidade Evangélica Cristo Vive, Crato: Ronaldo & Adriana Cruz
Comunidade Evangélica Cristo Vive, Barbalha: Bosco & Tereza Granjeiro
Not slothful in business; fervent in spirit; serving the Lord; rejoicing in hope; patient in tribulation; continuing instant in prayer. Romans 12:11-12 NIV