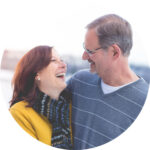 Steve & Mary Prokopchak
DOVE Caribbean Apostolic Team Leaders
We are so grateful to God for walking us through the tumultuous time with COVID. However, food supplies and services, along with jobs have been disrupted severely in the region.
Pray for an end to this season with renewed faith and vision for 2021 in the three nations that make up the Caribbean region: Barbados, Cuba, and Haiti.
Pray for the growth and multiplication of leaders and churches.
Pray for the schools in Haiti to experience provision and for business training to produce income.
Pray for land to be purchased in Cuba so that fruits, vegetables, and animals can be raised to provide for the many Cuban families.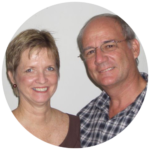 Home Way Ministries
Andrew & Vicki Shepherd: Christ Church
There is a relevant timetable and significant plan from God for this partner church as they have Kingdom influence in their local community and the nations.
Pray for the lead elder and team to receive grace from God to function together properly as they partner with Holy Spirit to make disciples who make disciples, build and multiply the church, and equip the members.
Pray for the proclamation of the good news of the Kingdom of God to those who do not know the Lord.
Pray for a revelation of God's Word to teach/equip believers to live in their God-given identity and destiny.
Pray for Holy Spirit to fill and empower every member to live victoriously and fulfill their God-given ministry.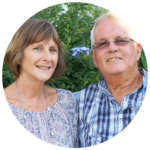 Love Like Jesus Community Church
Philip & Michele Edwards: Rowans Park North
This past year we were unable to meet face to face. Our island was either under curfew or full lockdown. Pray for national protocols to reduce in the coming weeks so meetings will once again be allowed with social distancing and mask wearing.
Most working members in the five families we are discipling were laid off due to COVID. We continue to drop off care packages of food for them weekly and stay in touch by Whatsapp. We share scriptures, pray for specific needs, and they relay messages to others.
Only one family has a working cell phone, so in order to stay connected we are praying for a few cell phones so we are able to start meeting weekly via Zoom.
Pray for the Lord's favor upon a written proposal to our government to use an abandoned library nearby. We will use the facility for teaching, discipling, counseling, and much more!
Holy Spirit continued to work in the hearts of a couple who had been living together for over 20 years and had 3 teenage children. They wanted to put their lives right before God and asked us to assist them in getting married! The wedding took place on Dec. 12!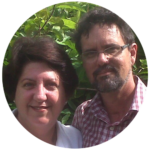 The Living Room
Steve & Shelly Moore: Christ Church
Pray for:
our new ministry center, Harvest 201, which is about to be birthed and includes a soup kitchen and community outreach
our hearts to be passionate towards spending more times of intimacy with the Father, leading to increased spiritual maturity
life-changing experiences for our teens and young adults, and wisdom for our youth leaders as we seek creative methods to attract new youth to Christ
God's abundant provision both in resources and finances to be able to accomplish all that He has called our church to do
wisdom as we seek to continually encourage and motivate the church to remain connected as a body in a COVID environment.