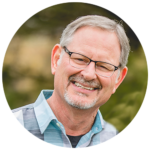 Steve Prokopchak
DOVE Cuba apostolic overseer
Thank God for a network of churches in Cuba who are partnering with the DOVE International family.
Please pray for daily provision and necessities for our Cuban family.
Ask our Father for a committed network of churches and leaders under new apostolic oversight.
Pray for the five mission outreaches to grow leadership and become new church plants.
Pray for mission teams to serve the children, youth, marriages, and leaders in Cuba.
Fuente de Amor
Geomar & Miladis Calzado: Santiago de Cuba
Pray for:
spiritual growth and maturity in our church
the leadership team to grow in commitment to serve as leaders.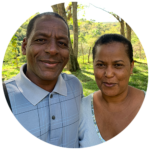 Fuente de Vida
Alfredo & Niurka Guzmán: Santiago de Cuba
Pray for:
the salvation of souls and more people to be added to the church
our pastor's family.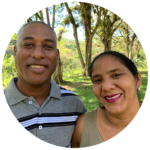 Dios en Acción
Argelis & Idelisa Cutiño: Santiago de Cuba
Pray for:
God's provision to purchase musical instruments
a bicycle to use for visiting the brothers.
Casa de Restitución
Margelis Ponce: Mantanzas
Pray for:
a spiritual awakening in our community
unity among the families in the congregation.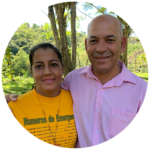 Roca Firme
Jorge & Ketty Fernández: Santiago de Cuba
Pray for:
the acquisition of construction materials to construct a building
our church to have a greater impact in our society.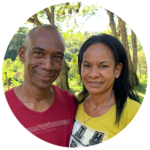 Generación Profética
Lorenzo & Yakelin Ferrer: Santiago de Cuba City
Pray for:
the purchase of an electric motorcycle to make visiting the brothers more efficient
unity in the pastoral team.
Pobladores del Cielo
Osmel & Lucy Rodriguez: La Yaya, Guantánamo: network leaders
Pray for:
the development of effective leadership in our church
revival in our city
the youth of our church will grow as disciples.