Pray for DOVE Mission International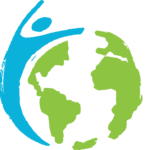 DOVE staff and leadership team
Pray for DMI director Peter Bunton and Hillary Vargas, assistant. The DMI leadership team includes Peter Bunton, Janet Sauder, Stephanie Sauder, Cheree Shenk, Wes Dudley, Nancy Shirk, Elizabeth Vanderhorst, and Josie Wilson.
Pray for people to be called to serve as long-term missionaries. Pray for the restarting of short-term mission teams at the end of 2021. Pray also for young people to join our mission internship program and serve overseas for six months.
Ryan & Clarissa Abbott
Australia Outreach
Australia
Pray for:
the fulfillment of the promises that God has spoken about our ministries and wisdom to steward them well
open doors in nations in which Homes of Hope Perth wants to invest
our marriage to go from strength to strength
our growing family
Clarissa's healing from systemic lupus erythematosus.
Peter & Ruth Ann Bunton
Director, DMI
Pray for Peter as he leads DOVE Mission International, supports missionaries and arranges teams and projects. Pray for new ways to help churches engage in overseas ministry. Pray for Ruth Ann as she provides spiritual direction ministry to individuals and is also involved in supporting workers in other nations.
Daniel & Katrina Harper
Fire and Fragrance
Himalayas
Dan and Katrina have returned to live in the Himalayas after being in the USA for almost two years. Pray for a smooth transition to life in the Himalayas again. Pray for safety and health. Pray for grace to continue learning the language and cultivating friendships with locals. They need wisdom for a new project focused on Bible translation, as they hope to see the Scriptures in every language in the nation.
Jeff & Tonya Hoglen
Philippine Outreach
The Philippines
Jeff and Tonya provide apostolic oversight to the work of DOVE in the Philippines. They are currently based in the USA, but have sensed the need to relocate to the Philippines to assist with developing God's work through DOVE even further. Pray for them as they raise financial support to become missionaries and for God to open all the necessary doors for them to move to the Philippines in His timing.
Bill & Val Landis
Caribbean Youth Mission
USA and Caribbean
After serving and living in the Caribbean for most of the past 35 years, pray for understanding and wisdom as Bill and Val prepare for this next season of ministry based in Pennsylvania. They are serving in the development and leadership of Youth With A Mission (YWAM) Lancaster while still being resource elders to the YWAM Caribbean leaders and ministries. Pray for grace and strength as friends, partners, and family help to build a home that Bill and Val will move into at end of July. Pray for provision of everything needed to set up a home. Pray for health and guidance in all their areas of responsibility and travel.
Elnie & Ashley Ottow
Bethesda House
South Africa
Please pray for:
health, rest, and safety for the Ottow family as they minister in Cape Town through Bethesda House.
an increase of God's presence in their midst and that their team would know how to steward God's presence in the region so many will come to know Him and follow their callings.
greater international influence for the gospel with Bethesda House's online ministry.
unity among the prophetic community in the Cape Town metro area.
more prayer and financial supporters to come alongside the Ottows.
David & Alissa Smith
Hope to the Pacific
New Zealand
Based in Tauranga, New Zealand, Dave and Alissa work alongside YWAM Furnace and YWAM Ships Aotearoa. They serve on the leadership team at YWAM Furnace and help in the areas of prayer, worship, pastoral care, and mercy ministries. Pray for wisdom and strategy for helping to guide these ministries in this complicated season. Pray for New Zealanders to experience revival and discover their purpose and callings. Pray also for favor on the Smiths' application for residency.
Joel & Marion Smucker
South Africa Outreach
South Africa
Praise reports: Three young adult men started helping with the Chain Breakers Cycle Club. It has been wonderful having them around. We also found a small indoor space for the youth to meet on Fridays.
Youth: We are still believing God for youth group leaders. At the moment it is just Joel and Marion, plus two senior youth who help. We also desire for the youth to experience revival.
Justin & Rawan Shrum
The Justice Project
Germany
Our work to provide assistance through our counseling centers, the safe house, and recovery program are running strong despite setbacks caused by the pandemic. Please pray that nothing would hinder our victim identification efforts. Pray against limitations in providing tangible help to survivors of human trafficking and sexual exploitation.
Gene & Beth Stevenson
Oasis Southwest
Arizona, USA
Pray for:
Housing: The cost of living is high in Flagstaff, but we pray and believe for resources, opportunity, and guidance on our journey to owning our own home. Within our home/property we would like to provide a place for ministry leaders to relax, renew, and refresh amongst the creation of the desert Southwest.
Community: COVID has caused an inability to make connections. We are feeling the isolation and loneliness, as are our children.
Indian Bible College: Pray for an expansion of faculty and the student body.
Gene: Wisdom as he continues to teach, communicate, and minister cross-culturally.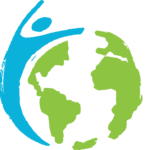 Missionaries in creative access nations
Pray for DMI missionaries who serve in creative access nations. Pray for their safety, as they live in places that do not want the gospel to be proclaimed. Pray for creativity in presenting Jesus. Pray for close friendships and discipleship networks to form. Pray for the new believers' safety as well.