Pray for DOVE South Africa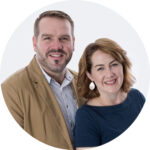 Merle & Cheree Shenk
DOVE South Africa Apostolic Team Leaders
Kevin and Mariella Kazemi, Nigel and Samantha Okkers, and Brian and Janet Sauder, form the South Africa Apostolic Team.
Pray for the churches to continue to grow as they experience a fresh fire for evangelism and outreach.
Pray for continued expansion in each church and more churches to be planted.
Pray for good solutions for buildings for each church.
Pray for more disciples of Jesus to be raised up; pray for leaders to be raised, empowered, and released.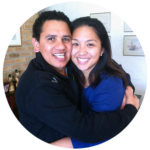 House of Praise
Nigel & Samantha Okkers: Cape Town
Pray for:
a continual healing and wholeness for Nigel and Samantha's family
faith, courage, and boldness to lead in these unpredictable and uncertain times
personal revival and love for the Lord Jesus to be ignited in House of Praise
an awakening of evangelism and discipleship—for labourers in the harvest, household salvations, inter-generational discipleship, and reaching out to our neighbours
open doors to share the gospel of the Kingdom with those we meet
development of Kingdom relationships in the city of Cape Town and throughout South Africa.
a building where we can gather corporately. Since the pandemic, we started mostly meeting house to house.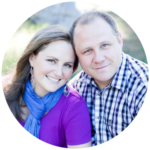 Shiloh Community Church
Colin & Lara Bothma: Cape Town
Pray for deeper intimacy and understanding of who we are to/in God, thereby growing our faith to be more effective in the Kingdom of God as His ambassadors.
Pray for the activating of each member's gifts and for each member to become actively involved in church life and to bring in the harvest through discipleship (spiritual mothering and fathering).
Pray we will be focused on the call of the Lord, steadfast in our pursuit of Him and His Kingdom, and that we will spread the love of our Lord as we partake in it.
Pray for Father God's protection over all of us.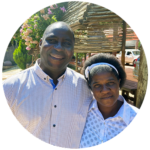 Soul Winners Center
Million & Rahab Mudengezerwa: Mafikeng
We would like to thank the DOVE construction team from Newport Church, USA, and Shiloh Community Church, Cape Town, South Africa, who came to assist in our church building construction in March 2020. Our youth was encouraged by the presence of two young girls (Rylee, 15 yrs. and Eylse, 16 yrs.) who worked. We will forever be grateful for the prayers and support from the DOVE family.
Pray for:
the construction completion of our church building.
more souls to be added to our church.
Rahab to be employed permanently by the Department of Health.
our daughter, Tumelo, who is studying at the university. She needs funding to complete her studies.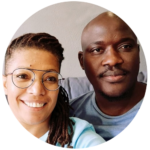 The Worship Centre
Samy & Shireen Kengela: Cape Town
Pray with us for:
direction as we want to do God's will, but not sure how it looks during this time of so many restrictions and caution that still needs to be applied.
restoration of families, finances, the economy, and health over our city.
people's own relationships with God to flourish and their dependency on Him to increase with such a level of personal intimacy with the Father.
God to reveal to us the places/areas of ministry where we will be most effective (e.g., do we do evangelism, house to house, home groups).
"By day the Lord directs his love, at night his song is with me – a prayer to the God of my life" Psalm 42:8 NIV