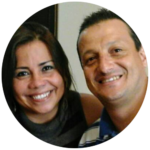 Juan Pablo & Adriana Muñoz
DOVE Venezuela Designate Overseers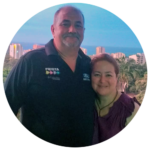 Iglesia Jesucristo es Mi Esperanza
Federico & Orneida Himiol: La Hormiga, Monagas
Pray for:
healing for members of our church suffering from the coronavirus and other sickness
construction of our church building in the town of Hormiga
restoration of families in the churches and communities
financial freedom for our pastor's family and for church members. Pray for the sale of the bread shop and planting of crops on the farm to generate income.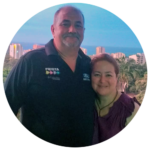 Iglesia Jesucristo es Mi Esperanza
Federico & Orneida Himiol: La Esperanza, Monagas
There is a relevant timetable and significant plan from God for this partner church as they have Kingdom influence in their local community and the nations.
Pray for the lead elder and team to receive grace from God to function together properly as they partner with Holy Spirit to make disciples who make disciples, build and multiply the church, and equip the members.
Pray for the proclamation of the good news of the Kingdom of God to those who do not know the Lord.
Pray for a revelation of God's Word to teach/equip believers to live in their God-given identity and destiny.
Pray for Holy Spirit to fill and empower every member to live victoriously and fulfill their God-given ministry.
Each time he said, "My grace is all you need. My power works best in weakness." So now I am glad to boast about my weaknesses, so that the power of Christ can work through me. 2 Corinthians 12:8-9 NLT