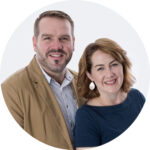 Merle and Cheree Shenk
DOVE Zambia Apostolic Team Leader
Apostolic team: Brian and Janet Sauder, Kevin and Mariella Kazemi
Praise God DOVE Zambia is now legally established.
Praise God several churches were blessed with roofs for their buildings during this last year.
Pray for inspiration as COVID-19 outreach continues this year.
Pray for leadership training to take place this year.
Pray for continued outreach and safety for leaders.
Pray for Witika & Mikiwe Mukale as they lead and connect with many churches throughout the nation.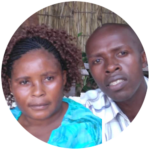 Witika & Mikiwe Mukale
DOVE Zambia Network Overseers
DOVE Zambia was officially granted legal status to start this past year. We praise God for providing an open door for this to be completed!
Pray for the 300-child elementary school that they run in Livingstone.
Pray for the care of the orphans that they house.
Pray for their continued church planting efforts in the rural areas throughout Zambia.
Basoni Congregation
Christopher Sibande
Pray that God will help us to acquire all documents to put up a church plant.
Chikanta Congregation
Matongo Valentine
Pray for our church leaders so we manage to receive leadership training this year.
Pray our church can grow to finish the roofing on our building.
Pray we may help our students go house to house.
DOVE Zambia
Masiye Prosper: Livingstone
Pray for spiritual strengthening of leadership.
Pray for the growth of our church.
Gamera Congregation
Elijah Moyo: Choma
Pray for the church that the unit we have should continue.
Pray for financial breakthrough to finish the roofing of our building.
Kabila Congregation
Phinianus Munene: Livingstone
Pray for God to help to finish our church building so we can congregate properly.
Kabondo Congregation
Kebby Hanpande: Livingstone
Pray God will guide us to a permanent church structure for worship rather than in cell groups as we have this past year.
Kaluli Congregation
Christopher Siambiko: Lake Karimba Area
Pray for us to learn more in DOVE Zambia with Witika as our leader. What he taught in our area about DOVE values is a blessing. We are thankful for this.
Livingstone Congregation
Masiye Prosper: Livingstone
Pray for the spiritual strengthening of leadership.
Pray for growth in our church.
Malabali Congregation
Dennis Sidobe
Pray that God will revive us spiritually to do His will.
Pray for our leaders to understand God's vision.
Matongo Congregation
Charles Siabwato
Pray that God will give us financial breakthrough this year to build our building so that all the cell groups can meet in one place in our area.
Monde Congregation
Fred Nyambe: Choma
Pray for financial breakthrough so we can continue to take the gospel to distant areas for Jesus.
Muchila Congregation
Howard Mulinda: Choma
Pray for us so the vision of opening new church plants will be fulfilled this year.
Nakempa Congregation
David Nyambe Masiye: Choma
Pray the grace of God may continue to reign in harmony of God among us.
Nyawa Congregation
Waten Chilimba: Kalomo
Pray for us God may give financial breakthrough to finish our church this year.
Pray for God's help in the growth of cell groups.
Siamajele Congregation
Kenneth Muleya: Kandambwe Mine
Our prayer request is that we need more churches planted and cell groups started.
Sibanyati Congregation
Simuliye Robert: Choma
Pray for DOVE vision to continue and increase.
Pray for God's provision of resources for each church.
Sindebuka Congregation
Anold Simwere
Pray for us to plant more churches in this area with God's help.
Sitoloma Congregation
Kadolo: Choma
Pray for the protection of God for all our members in our community from diseases such as COVID-19. Jesus is the protection of His people!
Siyasimuna Congregation
Siamugande Patelo
Pray this year we have a financial breakthrough to finish construction of our churches.
Pray with us that people will be born again in Jesus Christ.